1. Why are we doing this improvement workshop?
An established Social Enterprise, with the mission to develop children's creative abilities, faced challenges due to COVID-19 lockdown restrictions. Cancellation of work, high uncertainty of when work would resume, switching to remote working and lack of external deadlines caused internal prioritisation and productivity challenges.
Impactara is always ready to support customers in challenging times and provide assistance for businesses which are experiencing difficulties when working remotely.
2. What was happening before? Limited clarity on strategic priorities, short-term actions and mid-term goals -Poor short-term action planning -Lack of communication platform -Absence of prioritisation mechanism
3. How is it now? Generated backlog of improvement ideas -Prioritised ideas and actions -Created multi-functional virtual working area using cloud-based collaboration tool, MURAL -Set up Huddle with consistent agenda and rules
4. What has been achieved? Identified the main priorities in the team's work -Substantive discussion of work assignments -Revealed more 61 ideas and opportunities during 2.5 hour working session -Clear goals set for the next 3 month period with assigned action owners and dates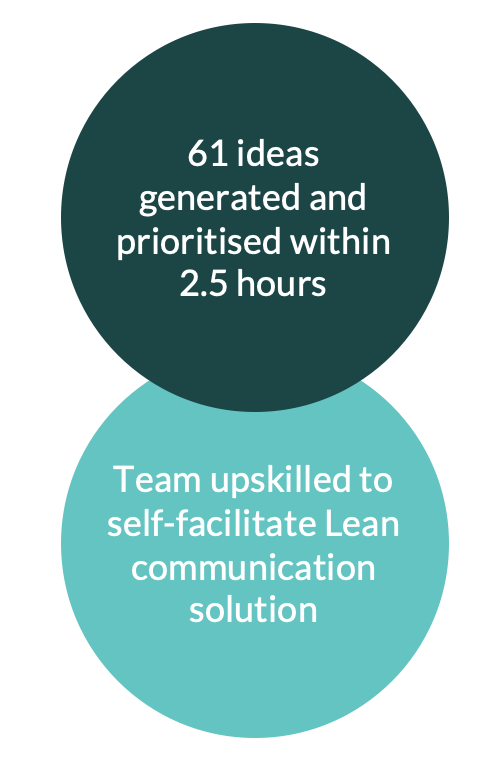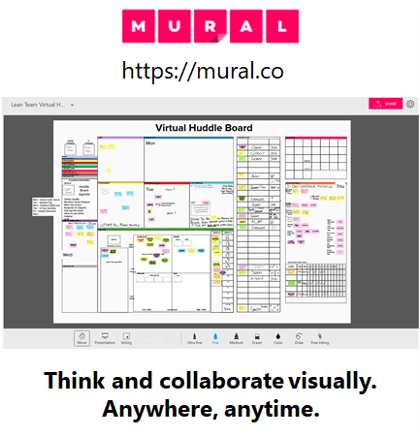 5. What happened next? Team ran Huddle sessions with the support of an Impactara coach to gradually improve the flow of action delivery -Developed self-facilitation skills and completed full handover of Huddle ownership
6. Project Team
Anthony Babes Improvement
Coach
Gerard Grattan Improvement
Coach
Nikita Korolev Improvement
Coach